Join us for a 4-hour talk on the Invitation to Change Approach, a holistic helping framework based in science and kindness, designed for the families and loved ones of people struggling with substance use.
The ITC draws on evidence-based practices from Acceptance and Commitment Therapy (ACT), Motivational Interviewing (MI), and Community Reinforcement and Family Training (CRAFT) to offer a full set of helping tools that are grounded in compassion, connection, and hope.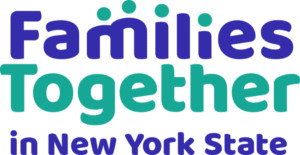 The Invitation to Change Approach is grounded in compassion, connection, and the understanding that families can have a powerful helping impact on those struggling to change. The ITC Approach draws on evidence-based practices also found in Acceptance and Commitment Therapy (ACT), Motivational Interviewing (MI), and the Community Reinforcement and Family Training approach (CRAFT), as well as decades of clinical experience working with families and loved ones.
Built on the three pillars of Understanding, Awareness, and Action, the ITC first illuminates new perspectives on substance use and the process of change; next, it creates a foundation of self-awareness and willingness to engage with emotional pain. Finally, it emphasizes action, teaching communication and behavior skills to promote and support new behaviors in a person struggling with substance use.
This ITC workshop will give you useful evidence-based ways to understand your loved one's behavior, so that you can use motivational and behavioral strategies to improve communication and promote change. You will learn skills to:
• Lessen the tension, conflict, and heated emotion in your relationship and household
• Allow yourself to be part of the change process and be taken care of on this journey
• Talk to your loved one in ways that improve collaboration and encourage change
• Respond more effectively both to the positive changes your loved one makes and to their less positive behaviors, while letting natural consequences play a role in motivating change
The ITC can help you take care of yourself while simultaneously staying engaged and practicing active strategies to invite and encourage change in your loved one, in yourself, in your family—and, if you're  inspired to share it, in your larger community.
Dr. Nicole Kosanke is a licensed clinical psychologist and the Director of Family Services at CMC:NYC, where she specializes in the assessment and treatment of substance use disorders in individuals and families. Dr. Kosanke works in the research and clinical practice of treating substance use disorders and utilizes the principles of CRAFT, MI, and CBT in different therapeutic modalities and resources.
She co-authored the award-winning book, Beyond Addiction: How Science and Kindness Help People Change, and also contributed to The 20 Minute Guide. Dr. Kosanke was also featured in an O, The Oprah Magazine article about her client's experience in treatment at CMC, which was later published in O's Big Book of Happiness: The Best of O. She is a member of Association for Behavioral and Cognitive Therapies and American Academy of Addiction Psychiatrists.