Join hosts Dr. Carrie Wilkens and Rev. Jan Brown in this 6-part series as they explore the complicated, and often life-altering, experience of loving someone struggling with substance use. Jan and Carrie will provide ways to approach the helping process that are grounded in the latest science, and their guests will share how real change happens for a family and the community around them.
Rethinking Rock Bottom sheds light on the impact shame and stigma have on those struggling and the people who care about them, and provides insights that can help everyone involved find the belonging they need. Check it out at the links below or wherever else you get your podcasts!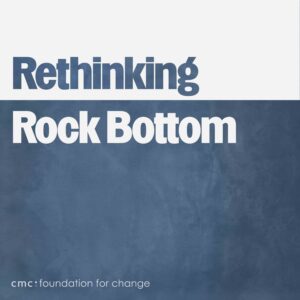 Episode 1: Focusing on Self-Awareness
In Episode 1 we meet Julie, a NYC based mom who reflects on how learning that her son's anxiety, shame, and pain were hidden motivators to his substance use opened the door for her to find more ways to support and help him reduce his substance use. She discusses remaining connected and reimagining what a healthy life looks like for her son–with thoughtful ITC insight from Jan and Carrie.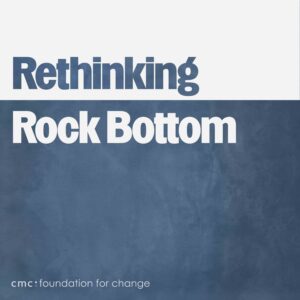 Episode 2: The Sibling Perspective​
Even though siblings often notice substance use before the rest of the family, as peers they lack the tools and perspective to fully recognize what's happening – and including parents can feel like a betrayal.
On this episode of "Rethinking Rock Bottom," hosts Dr. Carrie Wilkens and Reverend Jan M. Brown welcome Meg and Stephen, siblings who were very close and then grew apart as substance use played an increasingly complicated role in their relationship. Together they highlight the struggles of Stephen's substance use, the secrets and burdens that Meg felt she had to carry alone, and why she, as a sibling, did not fully understand or appreciate her role in Stephen's healing journey – landing on the hope they have found in their relationship as they have each healed. 
Episode 3: Increasing Self-Compassion
Episode 4: Hitting the Pause Button
Episode 5: Race and Substance Abuse
Episode 6: Sharing Our Stories With You